Annual Hans E. Einstein, MD Memorial Lecture November 29th at Barlow Respiratory Hospital
Barlow Respiratory Hospital annual Einstein Lecture features lung transplant expert Kevin M. Chan, M.D. from the University of Michigan on the topic "Translational Research in Lung Transplantation: Preventing Complications and Prolonging Survival." The lecture, at the hospital's Los Angeles main campus, 2000 Stadium Way, Los Angeles, CA 90026 is Thursday November 29, 2018. The AMA accredited lecture for pulmonary/critical care community awards 1 CME credit and
is FREE but RSVP is required.
Kevin M. Chan, M.D. is the Medical Director of Lung Transplantation and Fellowship Training Program Director for the Division of Pulmonary and Critical Care Medicine. Dr. Chan's academic career has centered on lung transplantation, prognostication and management of end-stage lung disease, pulmonary hypertension, organ allocation policy and medical education. His clinical interests are in lung transplantation and management of end stage lung disease.
Einstein Lecture At Barlow Respiratory Hospital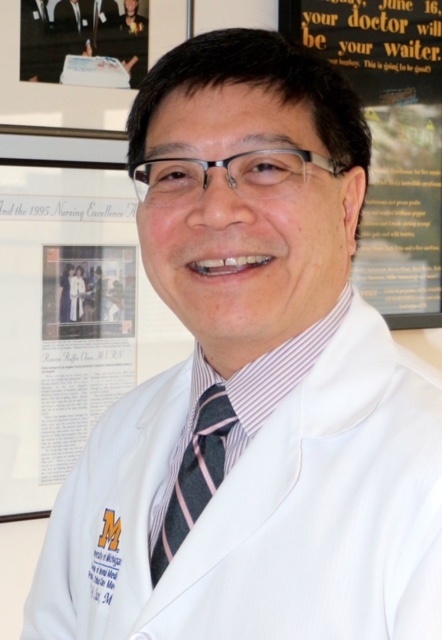 ​Dr. Chan is board certified in internal medicine, pulmonary medicine and critical care medicine. He serves on the American Board of Internal Medicine (ABIM) Pulmonary Disease Board and is the current Chair of the Thoracic Committee for the United Network for Organ Sharing (UNOS)/Organ Procurement and Transplant Network (OPTN). He has served as Scientific Program Chair (2011) for the American College of Chest Physicians (CHEST) and was Chair of the National Lung Review Board and Region 10 representative for UNOS. He has been named as a "Best Doctor in America" since 2007, is a member of the University of Michigan Department of Medicine Academaiae Laureati Medici (Clinical Excellence Society), was recognized with an "Outstanding Clinician Qward" by the University of Michigan Medical School in 2015, and recently received the distinction as a "Distinguished CHEST Educator" by the American College of Chest Physicians (ACCP).
WHEN: November 29, 2018 @ 6:00 pm – 9:00 pm 
WHERE: Barlow Respiratory Hospital Williams Hall 2000 Stadium Way Los Angeles, CA 90026
COST: Free RSVP Required / register online today
CREDIT: 1.0 AMA PRA Category 1 Credit
CONTACT: Meg Stearn Hassenpflug, MS, RD, FCCM 213-202-6863
About Barlow Respiratory Hospital: Barlow Respiratory Hospital is the only not-for-profit respiratory hospital in Los Angeles and is recognized for excellence in treating medically complex patients dependent on a ventilator to breathe. Barlow Respiratory Hospital was founded in 1902 and is a long-term acute care hospital (LTACH) and a national leader in Ventilator Weaning serving patients referred by nearly 100 regional hospital Intensive Care Units. In addition to Barlow's nationally recognized Ventilator Weaning Protocol, Barlow Respiratory Hospital has a distinguished Wound Care program and is an affiliated teaching facility for USC's Keck School of Medicine. In 2018, Barlow was recertified for the Gold Seal of Approval® for Respiratory Failure Certification by the Joint Commission. There are less than one dozen hospitals nationwide that have achieved this certification and Barlow is the only one in California. In 2016, Barlow was awarded the designation as the only West Coast Passy-Muir Center of Excellence, recognized for treating patients with tracheostomies, on and off the ventilator.

Contact 213-202-6832 or visit us online www.barlowhospital.org